PADI Divemaster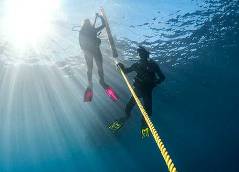 Train With Dive In Cyprus to become a PADI Divemaster.
How to take the first steps to become A PADI Professional.
PADI Instructor Development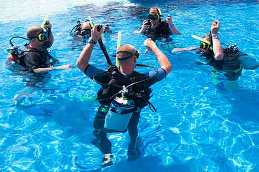 PADI IDC In Cyprus with Dive In.
Click Here To For Information on becoming an Open Water Instructor.
PADI IDC Dates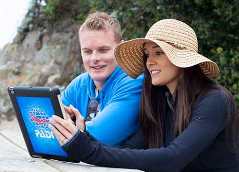 Click Here For Dive In Limassol 2021 IDC and PADI IE Dates.
PADI Instructor Development Centre in Cyprus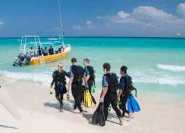 Dive In Limassol is a 5 Star Instructor Development Centre based in Limassol, Cyprus, now in our 27th Year. During this time we have trained over 1,530 people to be PADI Instructors, who are now working all over The World teaching the PADI system of diving.
Training for your PADI Professional qualification with Dive In, in Cyprus will give you the confidence to go out there and give a first class quality PADI dive service to all levels of customer.
We will teach you all the PADI standards and safe dive practices you will need as well as some unique to Dive In tips that will help you be one of the best, and proud to represent the leading top diving Association in the world! PADI (Professional Association of Diving Instructors).
Dive In PADI's IDC, Instructor Development Course, is run by one of the Top PADI Course Directors, and has been recognised as one of the "best of the best" within the PADI system. We are so confident of our IDC that we even offer a Guaranteed pass if you attend our full IDC Programme, as well as full Master Scuba Diver Trainer (MSDT) Prep, to really give you ahead start in your new career. Dive In runs at least 4 PADI Instructor Development Course's each year, which is followed by a PADI Instructor Examiner flying in to conduct the 2 day Instructor Exams.
We have bases at The Four Seasons, The Mediterranean and The Amathus Hotels in Limassol, as well as the main IDC being held in our specially designed classroom in Paphos, Cyprus. Your training with us will also give you a varied experience with the hotels cliental and so building up all of the necessary people skills you will need in order to deliver the best customer service, as well as the 100% first class PADI teaching and dive leading you will get from us. This we believe will give you a full and rounded experience in both a busy hotel resort based environment before attending our PADI IDC. This experience will enhance your career opportunities after completing the PADI Instructor Development Course in Cyprus.
If you are looking to just start on the Professional ladder then we run our Divemaster Courses exclusively from our hotels in Limassol, again giving the budding Professional a full experience of working and dealing mainly with hotel based clients within our 5* Hotels.
On top of all this Limassol has been voted the number 3 destination in TripAdvisor Travelers Choice Destinations for 2020. Cyprus has a beautiful sunny climate, so we very rarely have a day that we can not dive, a laid back attitude and with the locals speaking English, you'll be sure to enjoy your time with us. Start you adventure as a PADI Professional today!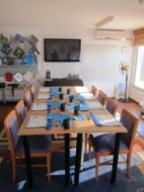 To learn more of our Divemaster and IDC programmes, including our MSDT Prep, and Guaranteed pass follow the links on the left.
Contact Dive In to find out more on how you can become a PADI Professional, and let us tailor build the ideal package for you.
To visit our main website